Pomeranians are among the healthiest of all dog breeds, but there are still some foods that they should not eat. Many of these foods are common in households, so it is important to be aware of them. The most dangerous food for Pomeranians is chocolate.

Chocolate contains a chemical called theobromine, which is toxic to dogs. Even a small amount of chocolate can cause vomiting and diarrhea in Pomeranians, and larger amounts can lead to more serious problems such as seizures and heart failure.
My Pomeranian Dog WON'T Eat ? What SHOULD I Do?
Pomeranians are a small, active breed of dog, and as such have different dietary needs than their larger canine counterparts. While all dogs need a diet that is high in protein and low in fat, Pomeranians require even more protein than other breeds. This is because their smaller size causes them to burn more calories per pound of body weight than larger dogs.

In addition, Pomeranians are prone to certain health problems that can be exacerbated by an improper diet, such as hypoglycemia (low blood sugar), luxating patellas (dislocated kneecaps), and heart problems. For these reasons, it is important to know what food Pomeranians can not eat. One type of food that Pomeranians should avoid is table scraps.

While it may be tempting to give your dog a taste of your own meal, human food is often too high in fat and salt for Pomeranians. In addition, many human foods contain ingredients that are toxic to dogs, such as chocolate, onions, and grapes. Stick to commercial dog food or homemade meals specifically designed for Pomeranians to ensure that your dog gets the nutrients he or she needs without any unhealthy filler ingredients.

Another food item that Pomeranians should stay away from is rawhide chews. These chews are made from the inner layer of cow or horse hide and are commonly given to dogs as a way to keep them occupied and out of trouble. However, rawhide chews can pose a choking hazard for small breeds like Pomeranians, and they can also cause gastrointestinal blockages if swallowed whole.

If you do decide to give your Pomeranian a rawhide chew toy, be sure to supervise him or her closely while playing with it and discard any pieces that look like they could be swallowed easily. Finally, avoid feeding your Pomeranian foods that are high in sugar or carbohydrates. Like all dogs, Pomeranians love treats!

However, sugary snacks can cause weight gain and dental problems for this already tiny breed.
What Human Food Can Pomeranians Eat
Pomeranians are one of the most popular dog breeds in the world. And for good reason! They're intelligent, spunky, and absolutely adorable.

But what about their diet? What human food can Pomeranians eat? As a general rule of thumb, you should avoid feeding your Pomeranian table scraps.

Many human foods are simply too high in fat and calories for a small dog like a Pomeranian. That being said, there are some human foods that Pomeranians can enjoy in moderation. One food that's generally safe for Pomeranians is cooked chicken.

Just be sure to remove the skin and bones, as these can pose a choking hazard or cause digestive issues. You can also give your Pom cooked vegetables like carrots, green beans, and sweet potatoes. These make great healthy snacks or additions to their regular kibble diet.

If you want to treat your Pom to something special, consider making them homemade dog treats using all-natural ingredients. There are plenty of recipes online that use things like peanut butter, oats, and bananas – all things that are perfectly safe for Poms to eat. Just be sure to avoid adding any sugar or salt to the mix.

At the end of the day, it's important to remember that every dog is different. Some may have sensitive stomachs that don't do well with certain foods (human or otherwise).
Homemade Food for Pomeranian
A Pomeranian is a small, active dog with a thick coat. They are known for being very intelligent and loving companions. Because of their size, Pomeranians need a diet that is high in protein and low in fat.

The best way to ensure that your Pomeranian gets the nutrition they need is to feed them homemade food. There are many benefits to feeding your Pomeranian homemade food. Perhaps the most obvious benefit is that you know exactly what ingredients are going into their food.

This means that you can avoid any fillers or additives that may be harmful to your dog. Additionally, homemade food allows you to tailor the nutrient content of their diet to meet their specific needs. For example, if your Pomeranian is prone to dry skin, you can add extra omega-3 fatty acids to their diet through fish oil supplements or by including canned salmon in their meals.

Another great benefit of feeding your Pomeranian homemade food is that it will save you money in the long run. High-quality commercial dog foods can be quite expensive, especially if you are feeding multiple dogs. By contrast, preparing meals at home using whole foods costs much less per serving.

In addition, leftovers from human meals can often be used to create healthy and delicious dishes for your furry friend! If you are interested in starting to feed your Pomeranian homemade food, there are a few things you should keep in mind. First, consult with your veterinarian to make sure that this change is right for your dog's health and nutritional needs.
What Do Teacup Pomeranians Eat
When it comes to what teacup Pomeranians eat, there is a lot of debate. Some people believe that these tiny dogs should only eat dog food, while others think that they can get by on a diet of human food. The truth is, there is no one-size-fits-all answer to this question.

Every teacup Pomeranian is different and will have different dietary needs. The best way to figure out what your teacup Pomeranian should eat is to talk to your veterinarian. They will be able to give you specific advice based on your dog's individual health and nutritional needs.

In general, however, most teacup Pomeranians do just fine on a diet of high-quality dry dog food. Just be sure to choose a formula that is specifically designed for small breeds. If you are looking for some extra nutrition for your teacup Pomeranian, you can always add some wet dog food or canned pumpkin (not the pie filling) to their dry kibble.

This can help them get the extra calories and nutrients they need without overfeeding them. You should also make sure that your dog has access to fresh water at all times. So, what do teacup Pomeranians eat?
Pomeranian Not Eating
If your Pomeranian isn't eating, it could be a sign of something serious. Here are some possible reasons why your Pomeranian may not be interested in food: 1. Your Pomeranian may be sick.

If your dog is off its food, it could be a sign of an underlying health condition. If your Pomeranian has any other symptoms, such as vomiting or diarrhea, then you should take them to the vet right away. 2. Your Pomeranian may not be getting enough exercise.

A lack of physical activity can lead to a loss of appetite in dogs. Make sure you're giving your Pomeranian plenty of opportunities to run and play. 3. Your Pomeranian may be stressed or anxious.

Dogs can lose their appetite when they're feeling stressed or anxious. If there have been any changes in your home life (such as a new baby or pet), that could be the cause of your dog's lack of appetite. Try to create a calm environment for your Pomeranian and see if that helps them eat better .

4 . You may simply need to change up your dog's diet . If you've been feeding your Pomeranian the same food for awhile , they may just be bored with it .

Try switching to a different type or brand of food , and see if that gets them excited about eating again .
Can Pomeranians Eat Eggs
Yes, Pomeranians can eat eggs. Eggs are a good source of protein for dogs and can be given cooked or raw. If feeding your dog raw eggs, make sure they are from a reliable source to avoid the risk of salmonella poisoning.

When feeding cooked eggs to your Pomeranian, remove the eggshells first.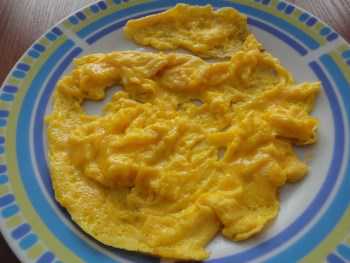 Credit: www.petpom.com
What Human Food Can a Pomeranian Eat?
There are a variety of human foods that a Pomeranian can eat. However, it is important to consult with a veterinarian before making any sudden changes to your dog's diet. Some human foods that are safe for Pomeranians to consume include:

-Cooked chicken -Cooked fish -Plain yogurt

-Cottage cheese -Raw fruits and vegetables (in moderation) Pomeranians should avoid consuming fatty or greasy foods, as well as chocolate, coffee, and tea.

These substances can be toxic to dogs and can cause adverse effects such as vomiting, diarrhea, and tremors.
What Foods are Pomeranians Allergic To?
Pomeranians are one of the most popular breeds of dogs, and they're known for being loyal and loving companions. However, some Pomeranians may be allergic to certain foods. The most common food allergies in Pomeranians are beef, chicken, pork, lamb, fish, dairy products, eggs, wheat, soybeans, corn and artificial additives.

If your Pomeranian is displaying symptoms such as vomiting, diarrhea or excessive scratching after eating certain foods, it's important to take them to the vet for a check-up. A food allergy test can be performed to determine if your dog is indeed allergic to a particular food. If so, your vet will recommend a diet that excludes the allergen and provide you with tips on how to keep your dog healthy and happy.
What Vegetables Can Pomeranians Not Eat?
Pomeranians are a small breed of dog, and as such, they have a smaller stomach and can't eat as much as some other breeds. This means that there are some vegetables that Pomeranians shouldn't eat because they can cause stomach upset or blockages. Here is a list of vegetables that your Pomeranian should avoid:

-Onions -Garlic -Chives

-Shallots -Leeks -Scallions

-Beets -Brussels sprouts -Cabbage

-Kale While some of these vegetables may not seem harmful, they can actually be very dangerous for Pomeranians. Onions, garlic, chives, and shallots contain sulfoxides and disulfides which can damage red blood cells and cause anemia in dogs.

Beets contain high levels of sugar which can lead to weight gain and digestive problems. Brussels sprouts, cabbage, and kale contain goitrogens which interfere with the thyroid gland's ability to function properly.
Can a Pomeranian Eat Bread?
Yes, Pomeranians can eat bread. Bread is not harmful to them and in fact, can be a good source of nutrients for your Pom. Just be sure to give them unseasoned bread that doesn't have any added sugars or salt.
Conclusion
Pomeranians are small, active dogs that need a diet that is high in protein and low in fat. While there are many commercially prepared dog foods that meet these needs, you may also want to feed your Pomeranian homemade food. If you do, it is important to know what foods Pomeranians can and cannot eat.

Pomeranians can eat most fruits and vegetables. However, there are a few that should be avoided. Grapes and raisins can cause kidney failure in dogs, so they should never be given to a Pomeranian.

Avocados contain a toxin called persin, which can make dogs sick. The pits of fruit such as apricots and cherries can also be poisonous to dogs. Meat is an important part of a Pomeranian's diet, but there are some types that should be avoided.

Raw meat may contain bacteria that can make your dog sick. Pork chops, chicken bones, and fish bones can splinter and cause choking or digestive problems. Cooked meat is the best option for feeding your Pomeranian.

There are many human foods that Pomeranians cannot eat because they are toxic to dogs. Chocolate contains caffeine and theobromine, which can cause vomiting, diarrhea, tremors, seizures, and even death in dogs. Coffee grounds, tea bags, energy drinks, and soda all contain caffeine as well and should not be given to Pomeranians.

.Xylitol is a sugar alcohol used as a sweetener in many products such as gum , candy , baked goods , toothpaste , mouthwash , vitamin supplements , & some medications . It's safe for humans but very poisonous for dogs . Even small amounts of xylitol can cause hypoglycemia (low blood sugar) , resulting in depression , loss of coordination & seizures .

Larger amounts may cause liver failure .
{ "@context": "https://schema.org", "@type": "FAQPage", "mainEntity":[{"@type": "Question", "name": "What Human Food Can a Pomeranian Eat? ", "acceptedAnswer": { "@type": "Answer", "text": " There are a variety of human foods that a Pomeranian can eat. However, it is important to consult with a veterinarian before making any sudden changes to your dog's diet. Some human foods that are safe for Pomeranians to consume include: -Cooked chicken -Cooked fish -Plain yogurt -Cottage cheese -Raw fruits and vegetables (in moderation) Pomeranians should avoid consuming fatty or greasy foods, as well as chocolate, coffee, and tea. These substances can be toxic to dogs and can cause adverse effects such as vomiting, diarrhea, and tremors." } } ,{"@type": "Question", "name": "What Foods are Pomeranians Allergic To? ", "acceptedAnswer": { "@type": "Answer", "text": " Pomeranians are one of the most popular breeds of dogs, and they're known for being loyal and loving companions. However, some Pomeranians may be allergic to certain foods. The most common food allergies in Pomeranians are beef, chicken, pork, lamb, fish, dairy products, eggs, wheat, soybeans, corn and artificial additives. If your Pomeranian is displaying symptoms such as vomiting, diarrhea or excessive scratching after eating certain foods, it's important to take them to the vet for a check-up. A food allergy test can be performed to determine if your dog is indeed allergic to a particular food. If so, your vet will recommend a diet that excludes the allergen and provide you with tips on how to keep your dog healthy and happy." } } ,{"@type": "Question", "name": "What Vegetables Can Pomeranians Not Eat? ", "acceptedAnswer": { "@type": "Answer", "text": " Pomeranians are a small breed of dog, and as such, they have a smaller stomach and can't eat as much as some other breeds. This means that there are some vegetables that Pomeranians shouldn't eat because they can cause stomach upset or blockages. Here is a list of vegetables that your Pomeranian should avoid: -Onions -Garlic -Chives -Shallots -Leeks -Scallions -Beets -Brussels sprouts -Cabbage -Kale While some of these vegetables may not seem harmful, they can actually be very dangerous for Pomeranians. Onions, garlic, chives, and shallots contain sulfoxides and disulfides which can damage red blood cells and cause anemia in dogs. Beets contain high levels of sugar which can lead to weight gain and digestive problems. Brussels sprouts, cabbage, and kale contain goitrogens which interfere with the thyroid gland's ability to function properly." } } ,{"@type": "Question", "name": "Can a Pomeranian Eat Bread? ", "acceptedAnswer": { "@type": "Answer", "text": " Yes, Pomeranians can eat bread. Bread is not harmful to them and in fact, can be a good source of nutrients for your Pom. Just be sure to give them unseasoned bread that doesn't have any added sugars or salt." } } ] }